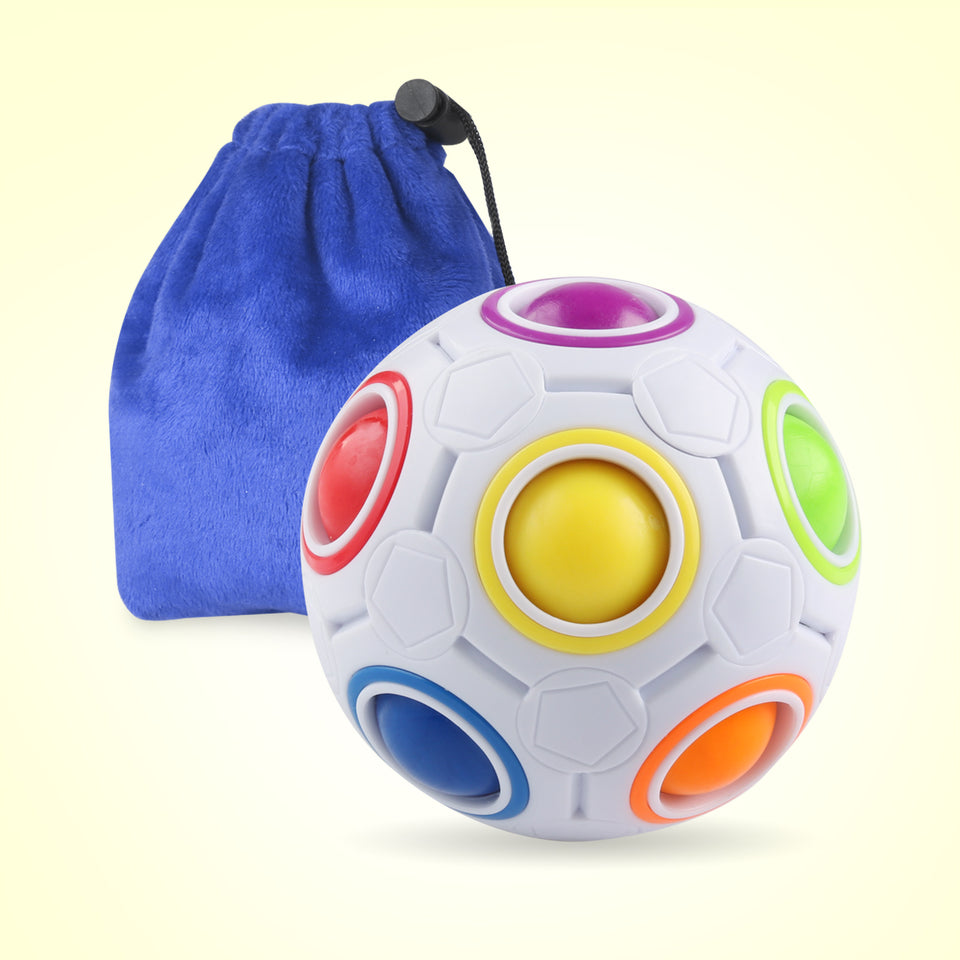 Rainbow Puzzle Ball with Pouch Color
puzzle009
by Coogam


Fun To Play:It will keep you trying for hours. The ball is the perfect size for handling comfortable in adults' hand. The colorful buttons are easy to push. The material used to make the ball is very durable and will last.

Solving It: There's one empty circle and you push the colored balls around utilizing the empty space to match the color of the ball with the ring outside the circle. There's a sponge center in the ball that allows the colored balls to slide from one space to the next when you press on them.

Mixed Again: mix it up the same way you solve it. Randomly start moving the pieces around until they are all mixed up. You can strategically place the away from their "home" to make it harder.

Fun & Joy: Good for all ages. It will keep you trying for hours. Important activities to teach kids to work hard at solving complex problems and enhance a child's memory.The home without a color ring is the empty one when PUZZEL is solved.
Too hard to use
I bought this for my 5 & 7 year old grandkids, and I found it very difficult to press the buttons into another hole to mix things up. It's like pushing a small ball into a tennis ball that doesn't have much flexibility.
I would not recommend this until they come up with another way to "mix things up".
Positively engaging.
The kids, I don't live close, but friends with their parents, different families, different gender, interests, 5, and 7 yes old, are still since the holidays engaged with this game, easy to take with them, and sturdy, hard enough for them to not get bored with it.... A good gift!
Son's toy
He loves this little Fidget ball and so does all of his siblings and friends. Very durable and high quality.
Fun kids had fun and so did grandma enjoy this
Kids and adults can play with this