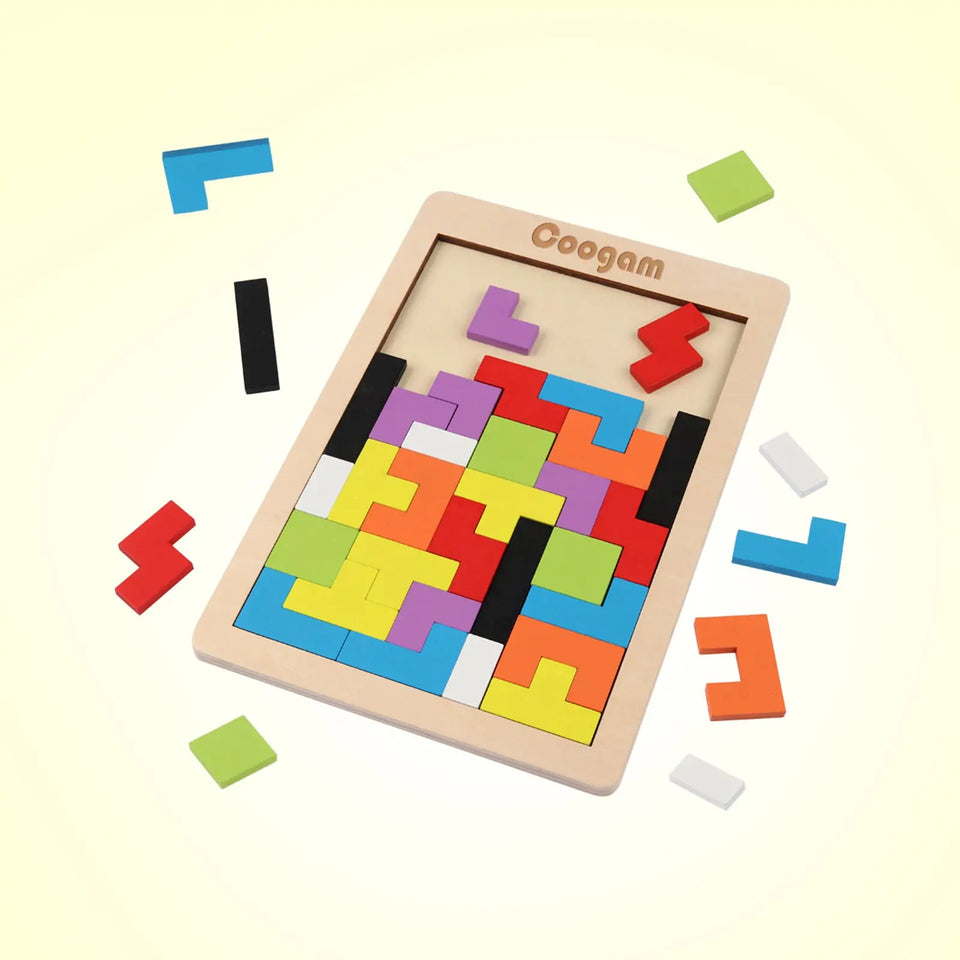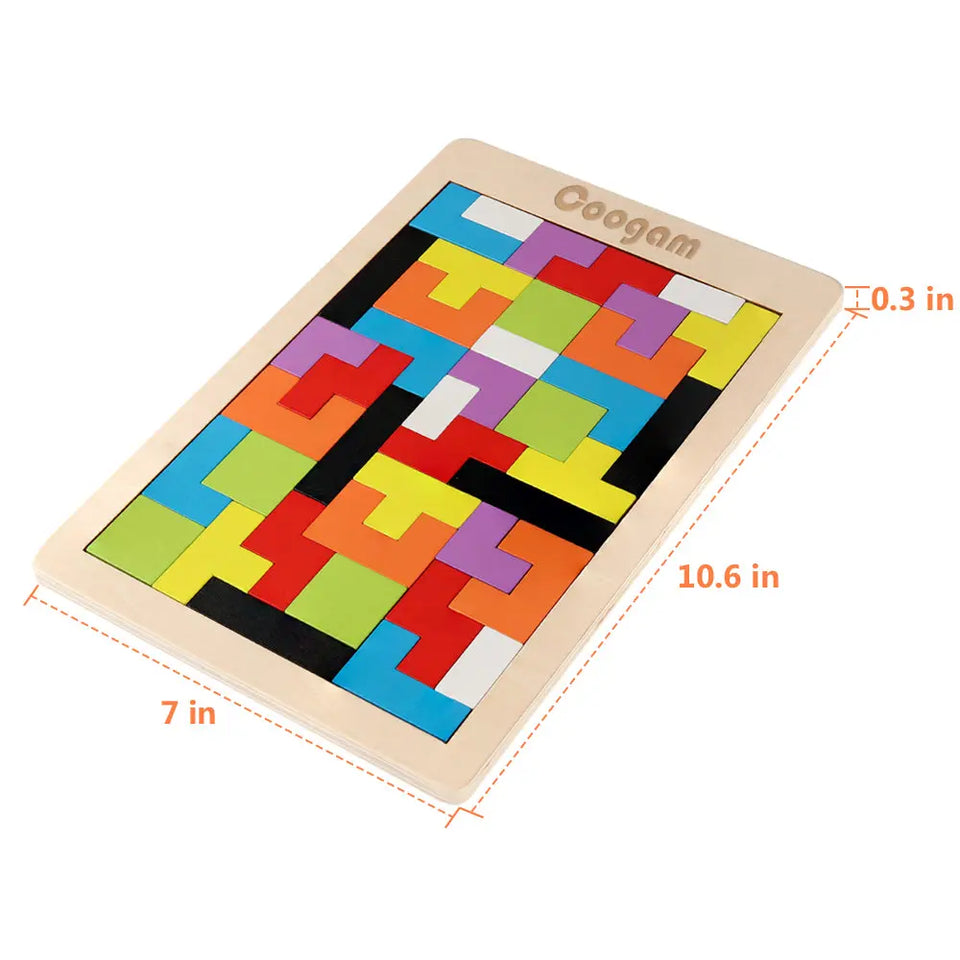 Wooden Blocks Puzzle Brain Teasers Toy
puzzle020
by Coogam
Wooden Blocks Puzzle are made of natural and healthy basswood with high quality and smooth surface. Non-toxic paint ensure safe play. It contained 40 pcs with a reasonable sized board ( Length: 10.6" Width: 7 " Height: 0.39")

Wooden Toys Tangram Brain Teaser Puzzle Game have several examples for shapes and things to make with it, each time you mixed up the pieces the puzzle would come out differently. such as human, robot, tree, umbrella, flower, pyramid, airplane and etc.

The simple design and bright colors are perfect for sparking any imagination, and it feels great to challenge kids with this tangram jigsaw puzzle but also to just take on an easy challenge that you can complete differently every time.


Geometric Assembling Russian Blocks use common geometric patterns and colors to keep children busy for different options to play. Solving it themselves helps to keep kids' brain focused and adds creativity to eye-hand coordination and color & shape recognition. It's better than on screen!

Awesome wooden Intelligence puzzle for kids. This traditional teaching mathematics puzzle always being attracted in both young kids and elderly people. Perfect ultimate gift idea as Christmas Gift / Birthday Gift/ Festival Gift.
Great for adults, too.
We enjoy the puzzles and wish there were more.
My kids love it!!
The puzzle is awesome and well made. My kids are having a ball with the puzzle.
I have not received the goods as yet Please advise
I have not received the goods as yet Please advise
So fun!
This is so cool! Yeah, I'm an older adult, but I thought this might be more fun than doing crossword puzzles. And it is! I just have to make sure my cat doesn't "help" me too much. Lol. I think this would be appropriate for any age, as long as they are at least 3 years of age (according to the enclosed flyer). Every design I come up with is different. Get one! Good quality also.
Nice Puzzle
This is a nice wooden toy. Our 4yo loves doing this puzzle over and over. Its nice because she can always come up with a different way to solve it.