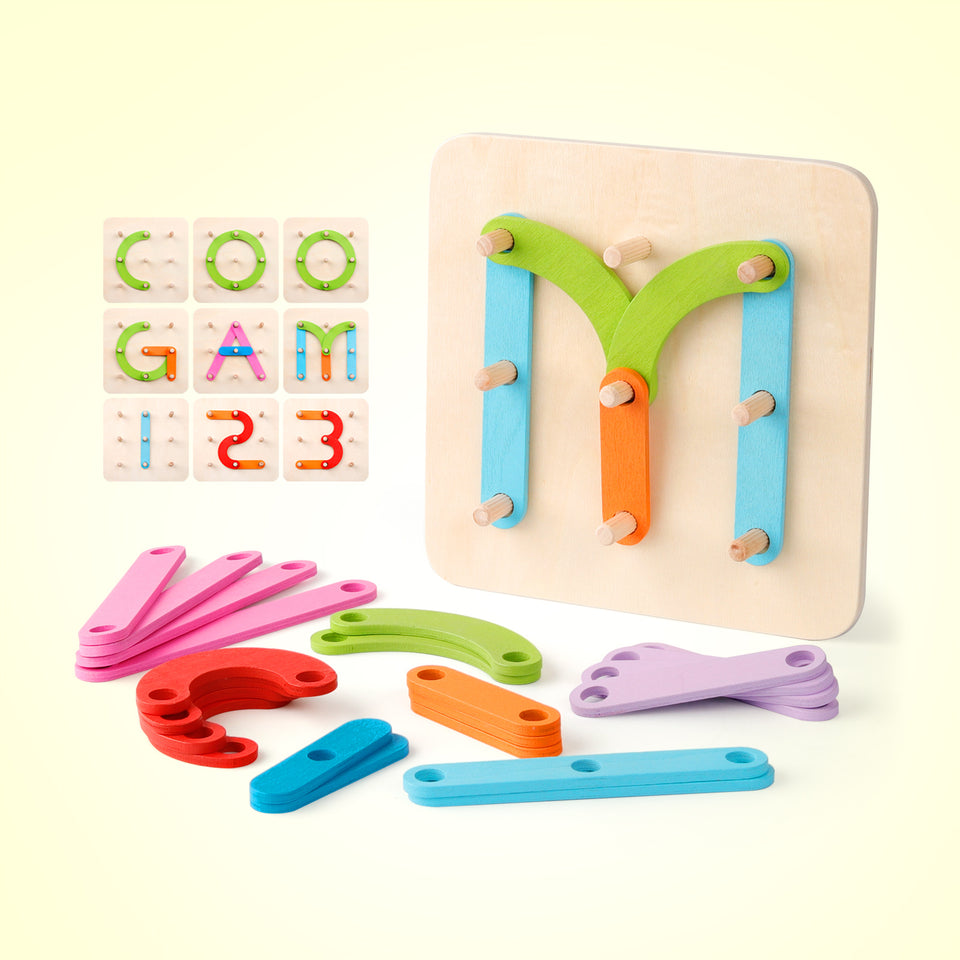 Wooden Letter Number Construction Puzzle
puzzle025
by Coogam
Colorful Column: Wooden Stacking Blocks includes 26 pieces, 7 different shape and color. Board size: 6.7 x 6.7 x 1.26 in, weigh 9.8 oz. You can combine wooden blocks into the shape of A to Z(0 to 9), or chair, home, flower, butterfly, rose, Chinese character, mathematical geometry, etc.
Safe Material: Coogam Letter Construction Activity Set are made of non-toxic paints, and high quality wood finishes, no injury. The board itself has been thickened and strengthened so not to easily bend or break. Small smooth pieces with light weight, sturdy enough for multiple uses.
Easy Playing: The pieces have small divots and pegs that snap in to each other so that they don't fall apart after assembly. All the pieces snap securely together, the packaged way is very easy to pull the pieces apart for use. great quality control on this product.
Skills Development: Integrated with counting, naming the shapes and reading colors encourages hand-eye coordination and imaginative play, develops fine motor skills. A great activity of refreshing to build the letters and not just recite them. Comes with instructions on how to put each letter together and have come up with many games and other ways to use them with.
My son loves this
My son who is turning 4 has been playing with his for about a year, started simple but now makes interesting patterns, double digit numbers. It has been known to keep him busy for a long time.
More room for more letters
This product is ok but it only has room for 1 letter at a time not what expected, if it had more board to add other letters to it, it could be used more often.
Great resource for learning letters
My 4 year old daughter was struggling with recognizing different letters in the alphabet. Her Occupational Therapist recommended this and she loves creating letters and shapes with this. Highly recommend!
Simple, sturdy, interesting
My three year old with sensory perception disorder, enjoys learning his ABC's with this toy. It's simple, lightweight, and versatile.
A good gift
I gifted this to my friens daughter, she loved it and became very calm
While making these