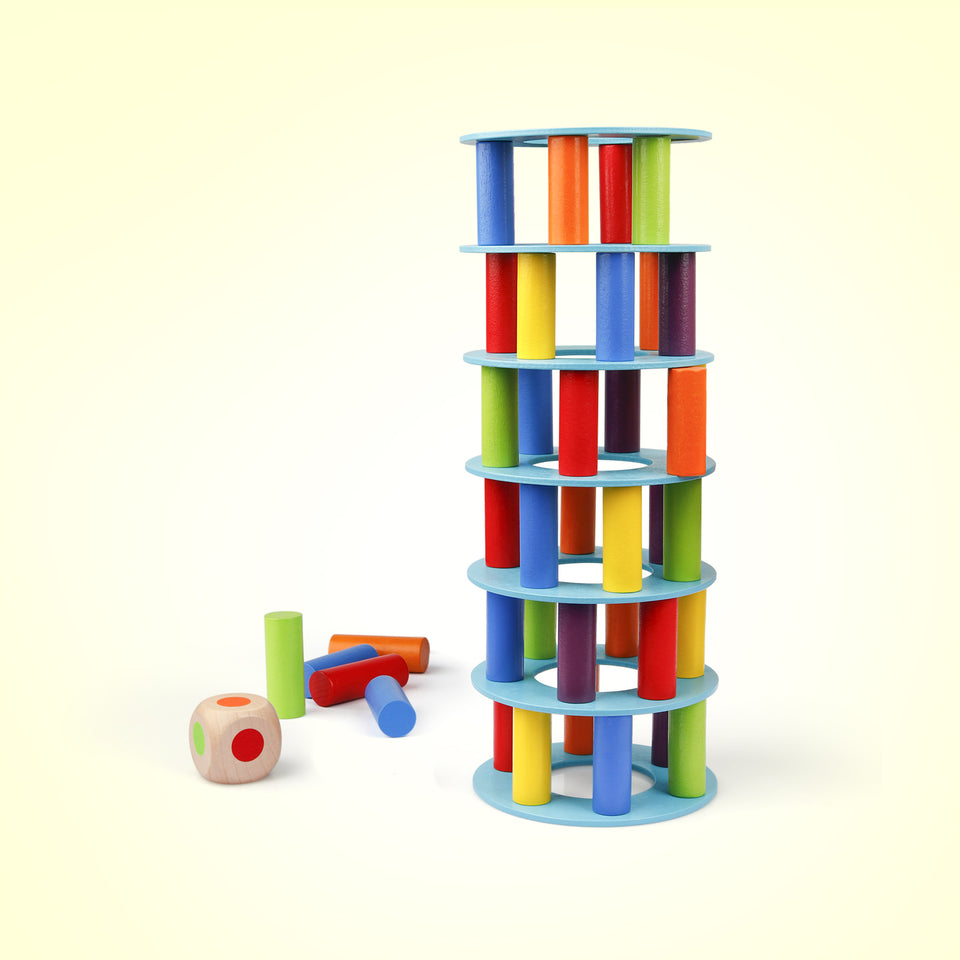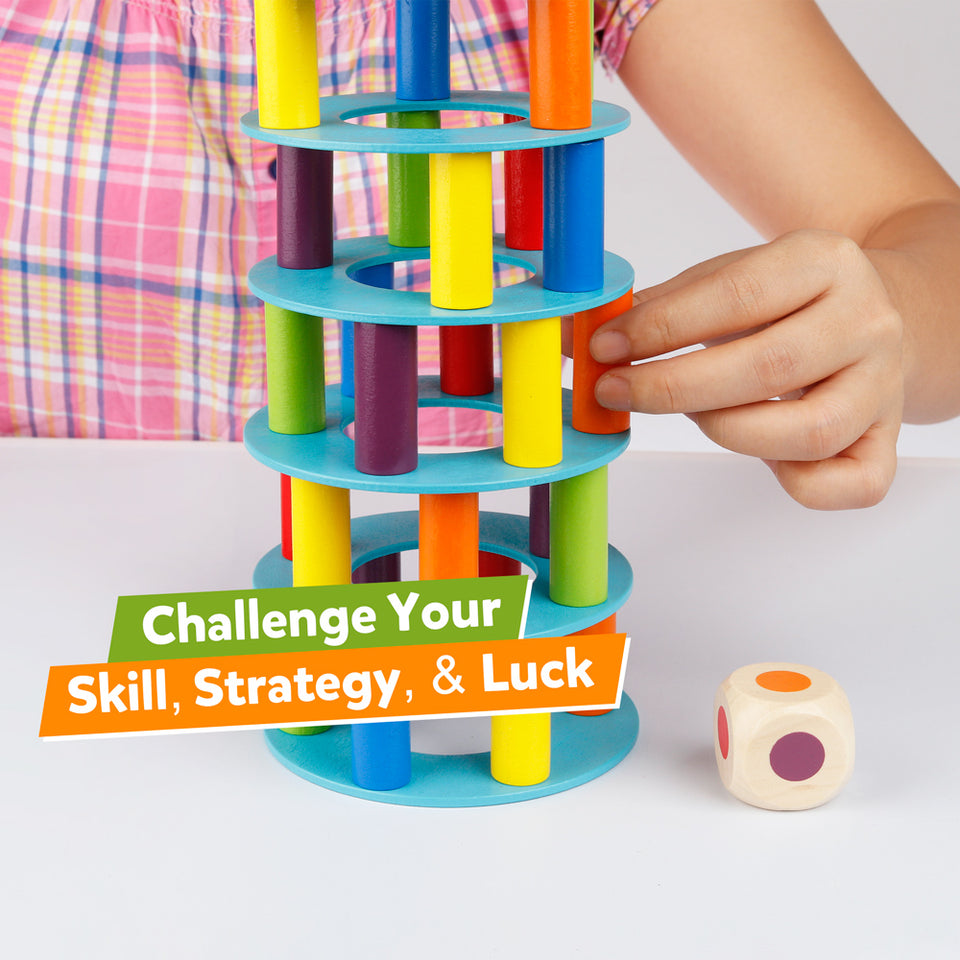 Wooden Tower Stacking Game
puzzle043
by Coogam
WOOD STACKING BLOCKS: The wooden tower stacking blocks include 36 colorful blocks (1.57 x 0.59 inch), 7 blocks (3.94 x 3.94 inch), 1 dice (0.8 x 0.8 inch). Perfect Family Game! Adults and children both will enjoy playing this game together. Suitable for 2 or more players.
SAFETY & ENVIRONMENTE: Though our stacking game are made of solid wood, wood blocks are light in weight, which makes them safe for kids and won't hurt the baby's delicate skin. The blocks have smooth surface, no burrs, durable and eco-friendly that won't splinter .
MULTI WAY TO PLAY: Build a timber tower by placing colored columns turn based game. Players will take turns rolling the dice, then carefully removing pull out corresponded color block. The colorful blocks have a smooth surface making it easy to remove. the player who knocks down the tower will lose the game.
EDUCATIONAL TOYS: Our colorful building block games with bright, vibrant colors are loads of fun for young children. It's simple and easy games, helps develop hand & eye coordination, Strengthens fine motor skills, visual-spatial skills; Inspires creativity, promoting color recognition and fine motor skills, so as to inspire children's imagination.
BEST GIFTS: Classic wooden toys for 3 up years old kids, right size for toddler to handle, easy to carry and really perfect as a birthdays gift, Children's Day Present, Christmas souvenirs or rewards etc.
Good for learning patience
Son #2 is autistic, and this game has been a great tool for him. He's very high-functioning, but he does get over-stimulated at times, and patience is a big problem. So, this game has been perfect for helping with that. He does still get impatient with the game and wants to rush, but he's little by little learning to slow down so the tower doesn't fall. I will caution that these pieces are small, so this is definitely not for small children or kids who tend to put things in their mouth, but it's good for working on hand-eye coordination and fine motor skills, as well as patience and thinking outside the box.
I and my daughter love the different colors
I love to play this game with my daughter, helping her learn and at the same time having fun.
Great game!
Game teaches the use creativity.
Great gift
My 5 y.o. granddaughter was thrilled with this gift and we immediately played multiple times.