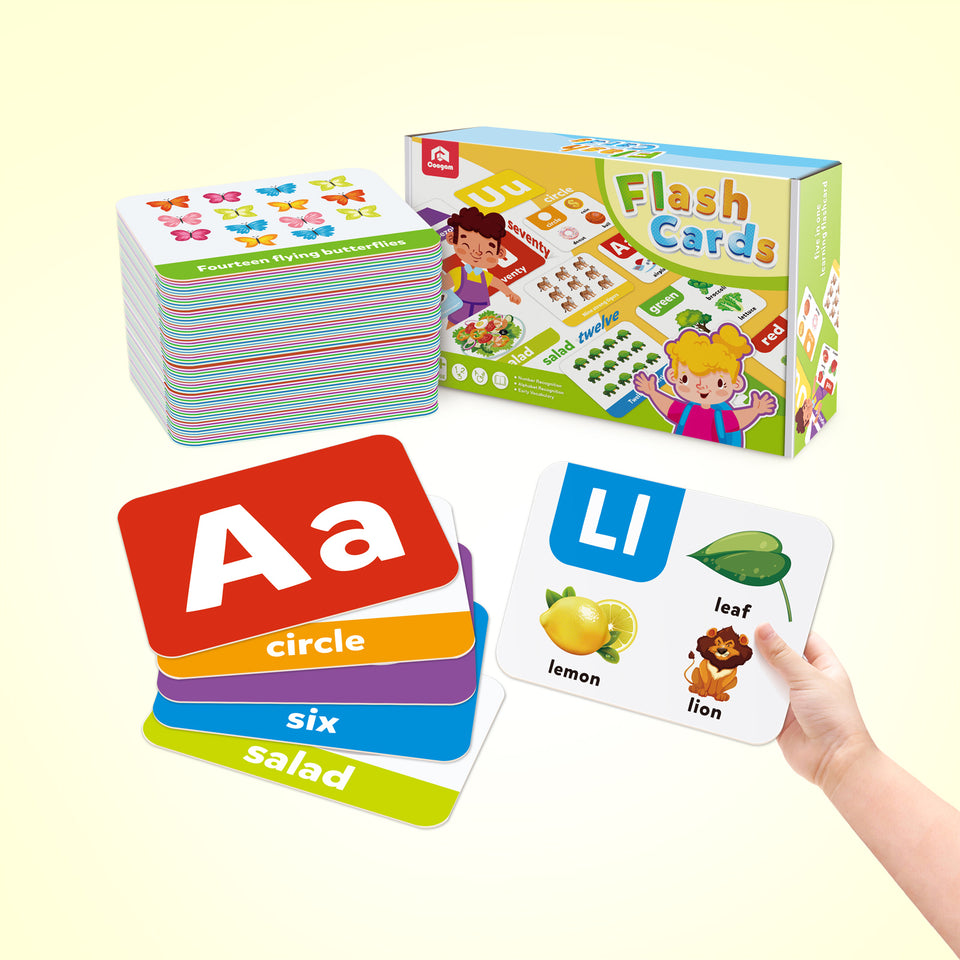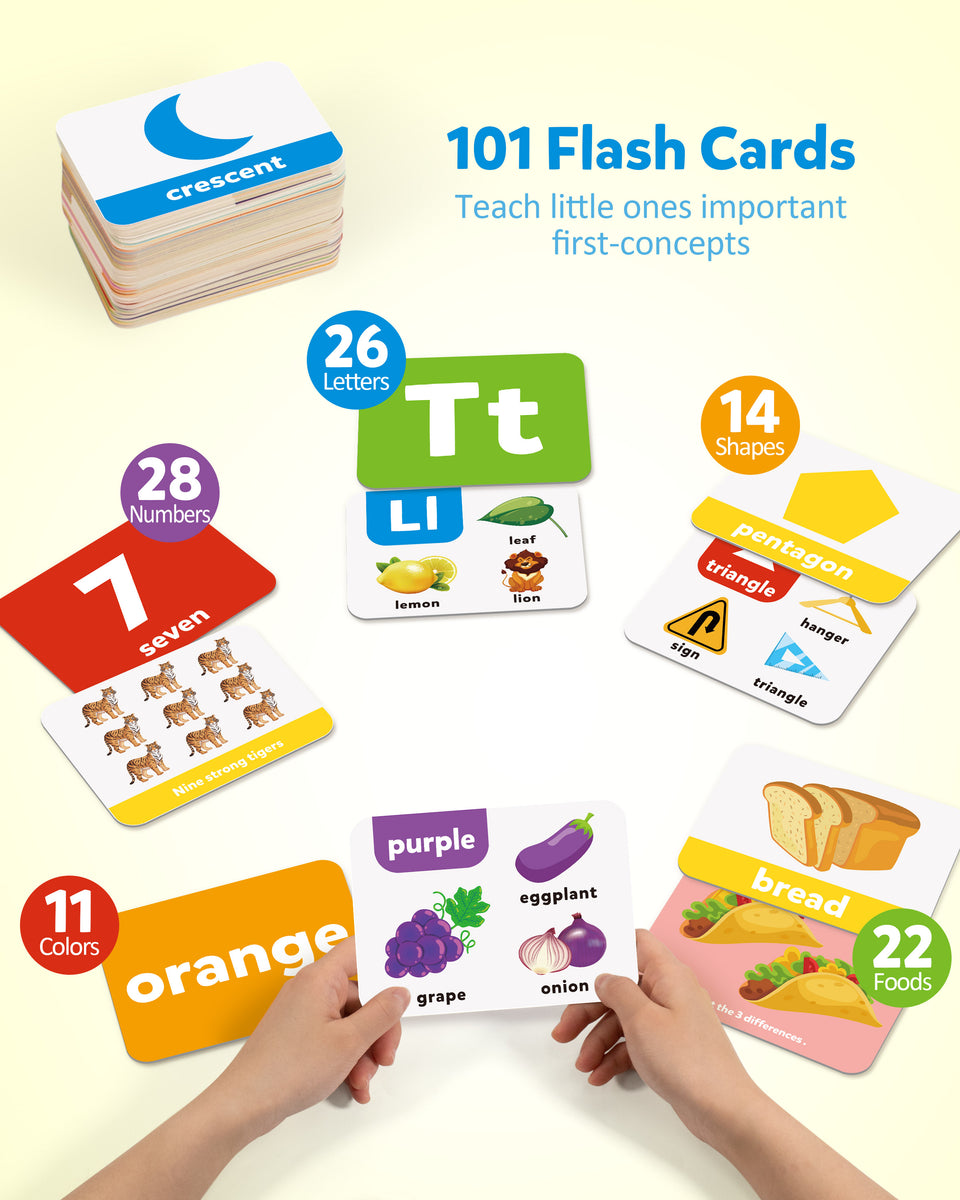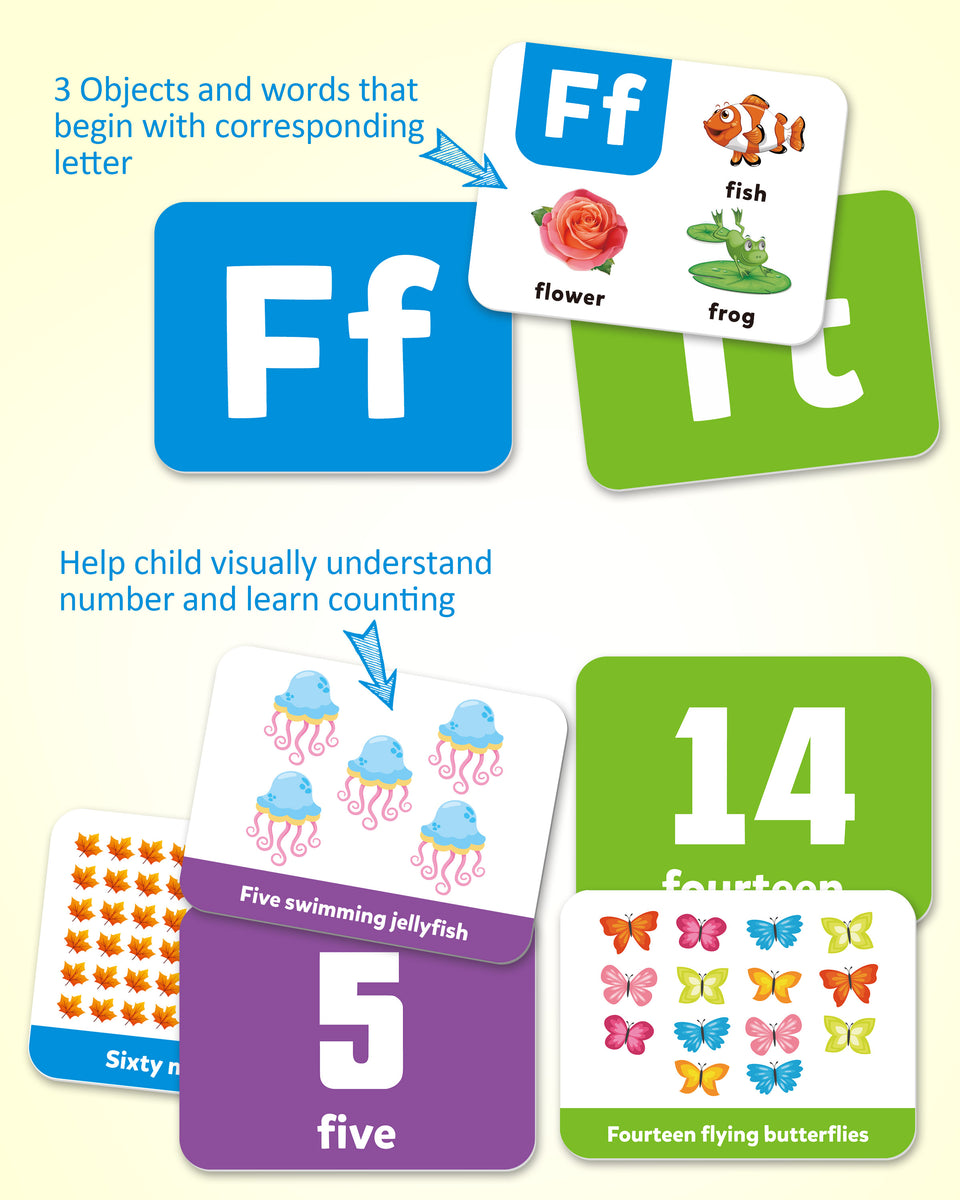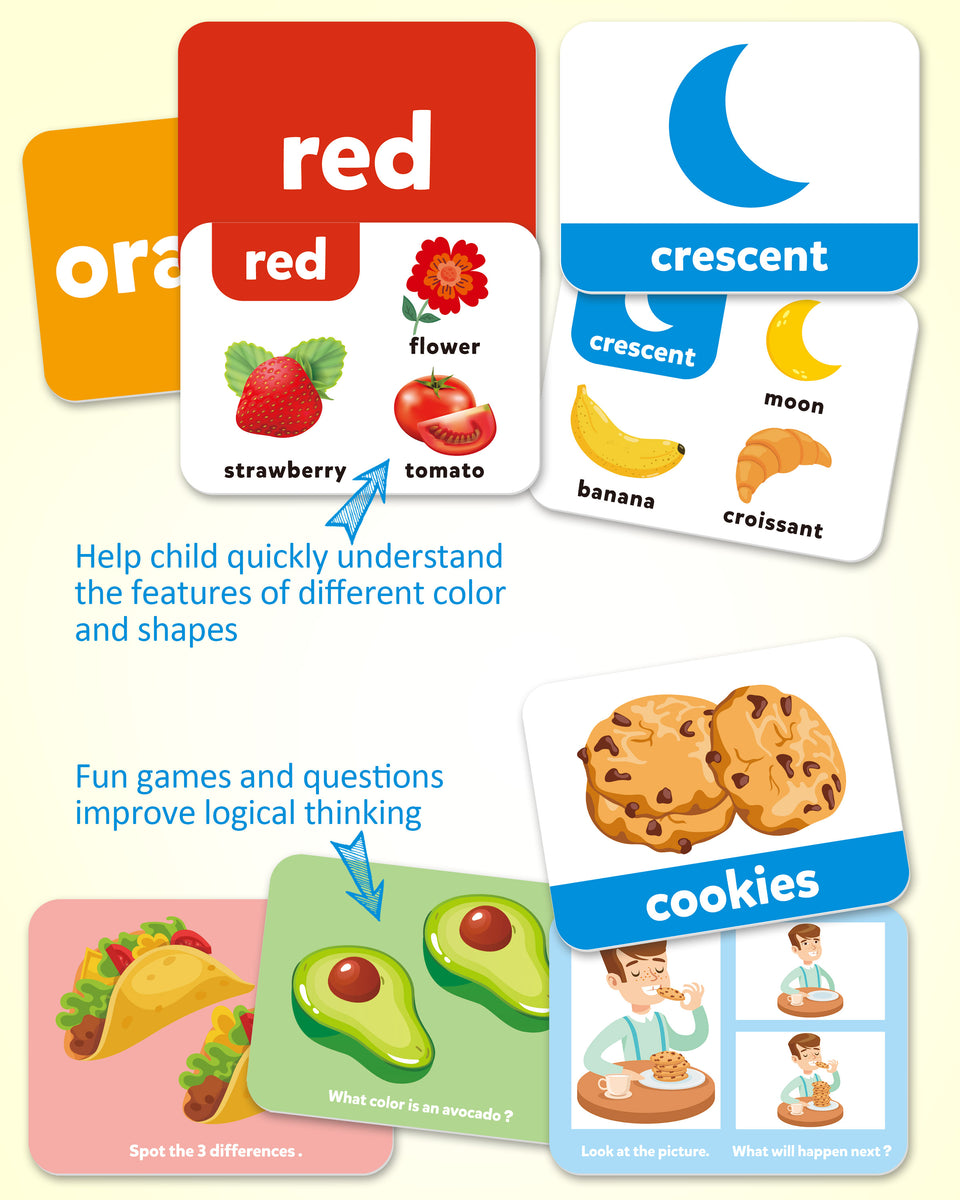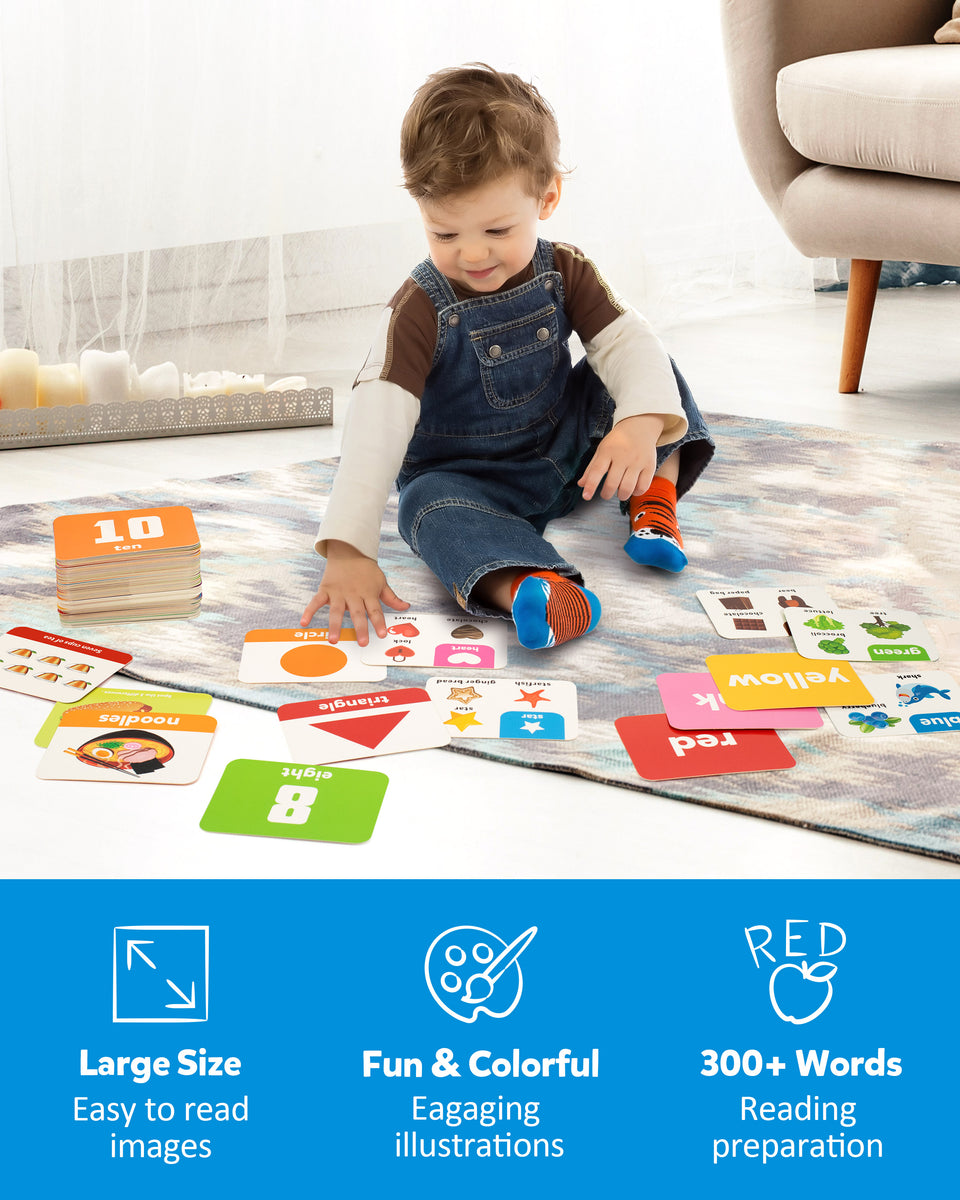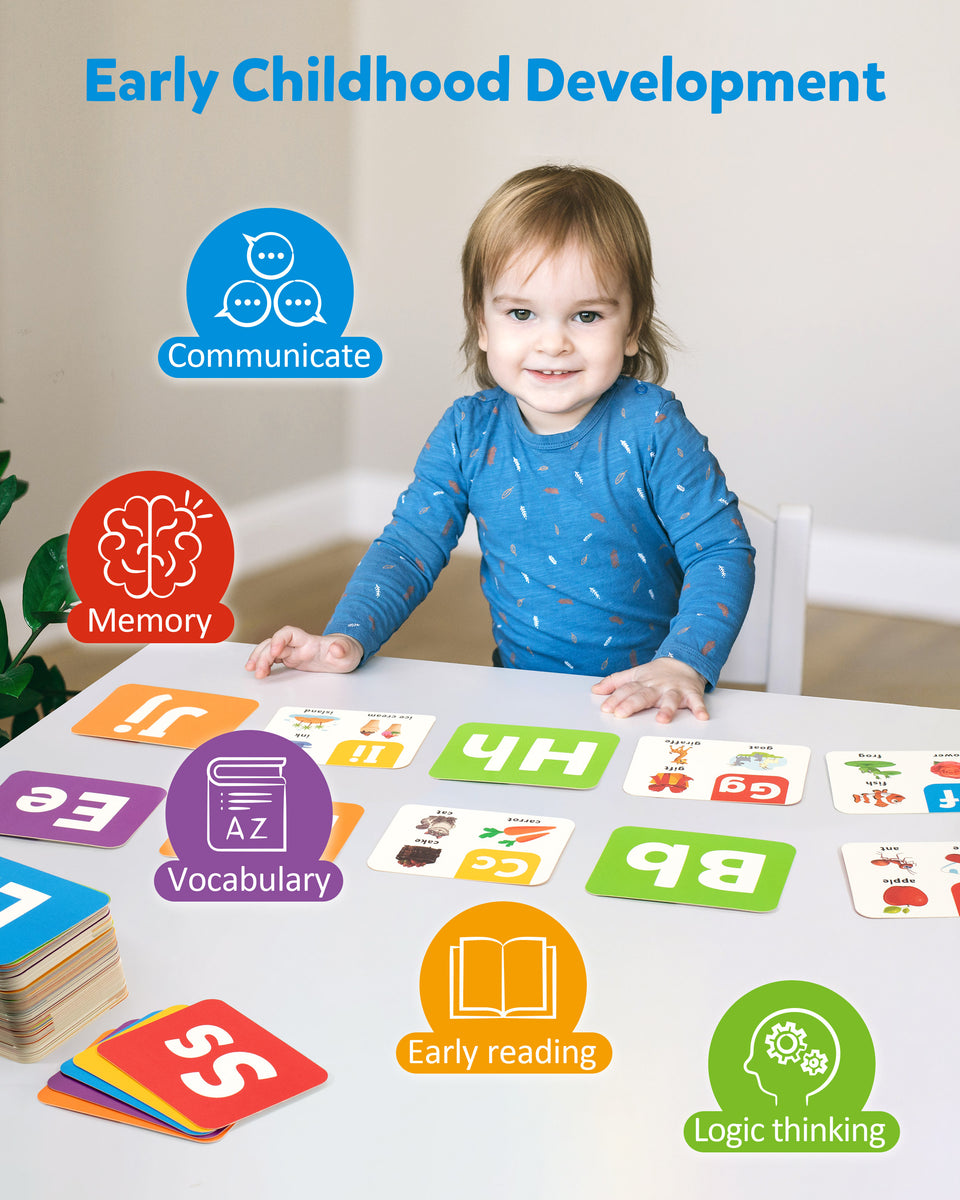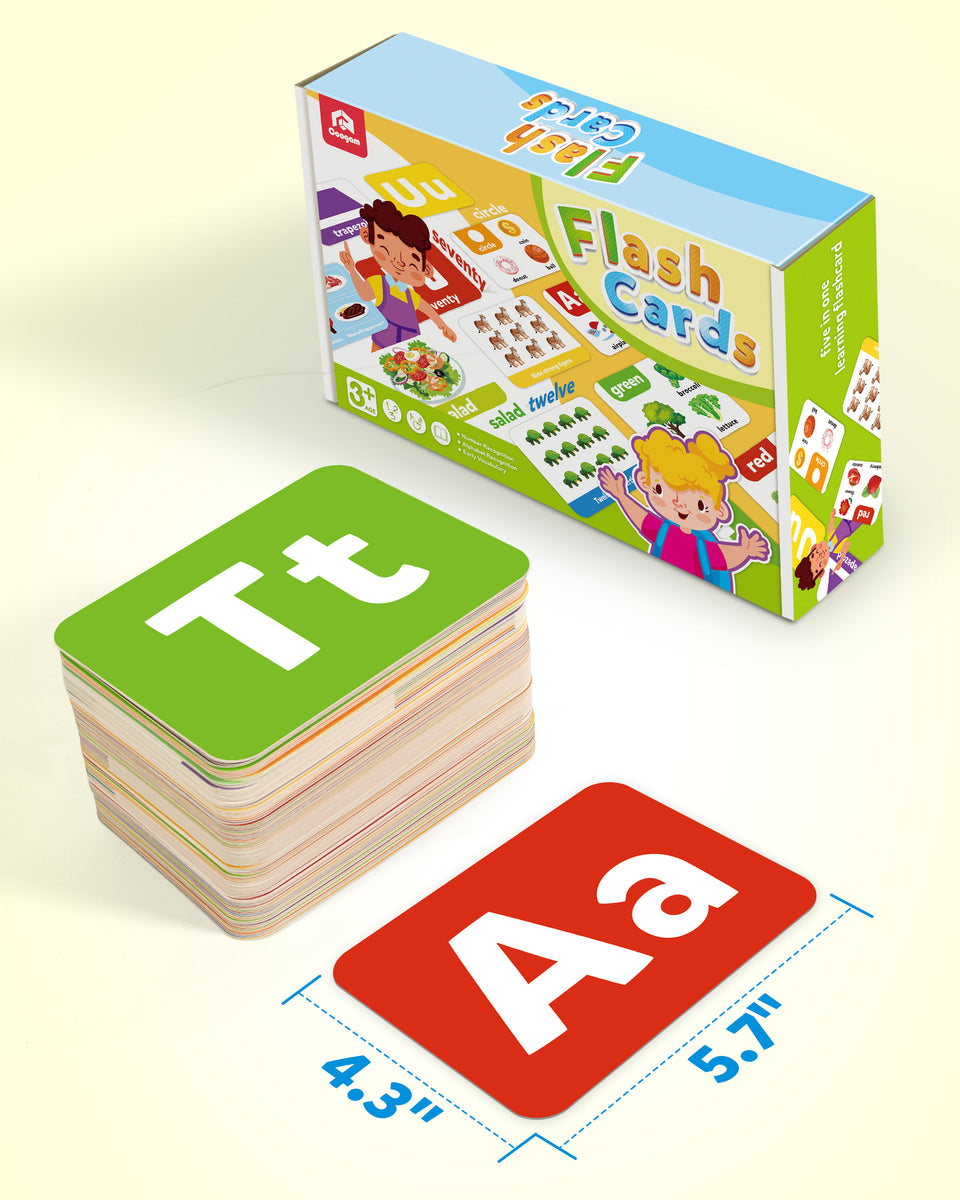 Coogam Double-Sided Learning Flash Cards Toy Set
puzzle088
by Coogam
101 Flashcards Set: Includes the perfect assortment of all the basics you can find in these 101 double-sided cards! Learning flashcards(each 5.6 x 4.3'') come in the pack with words on the one side and beautiful yet simple illustrations on the other side. Including first words covers colors, numbers, shapes, letters, and food which help kids associate things and ideas in the real world.

Premium Jumbo Size: Large-sized cards with bold font are easy to hold up and are definitely a great aid to kids' learning. We got high-quality selections of varieties of commonly seen objects, foods, and animals in these jumbo flashcards to offer a visual feast through which kids learn colors, numbers, alphabet, and more!

Durable&Water Resistant: These tear-resistant educational flashcards are BPA-free, thick, and sturdy lamination that is not easy to rip or bend. Laminates with waterproof films, the cards are easily wipeable even if they stain with coffee/juice or water. They will last for long time use.

Encourage Multi-Development: Each card offers a wide array of learning opportunities from simple recognition to counting, noticing patterns, critical thinking, spatial relations, cognitive learning, colors, letters, classifying, and so much more! Interesting quizzes and finding differences behind the cards keeps kids intrigued and focused on participating in the game.

Perfect Learning Material: Classroom teachers can enjoy them as perfect teaching materials. Homeschool-mamas can make it a helpful learning tool, while kids and toddlers won't be disappointed to have it as gifts on Christmas, Easter, or birthdays!