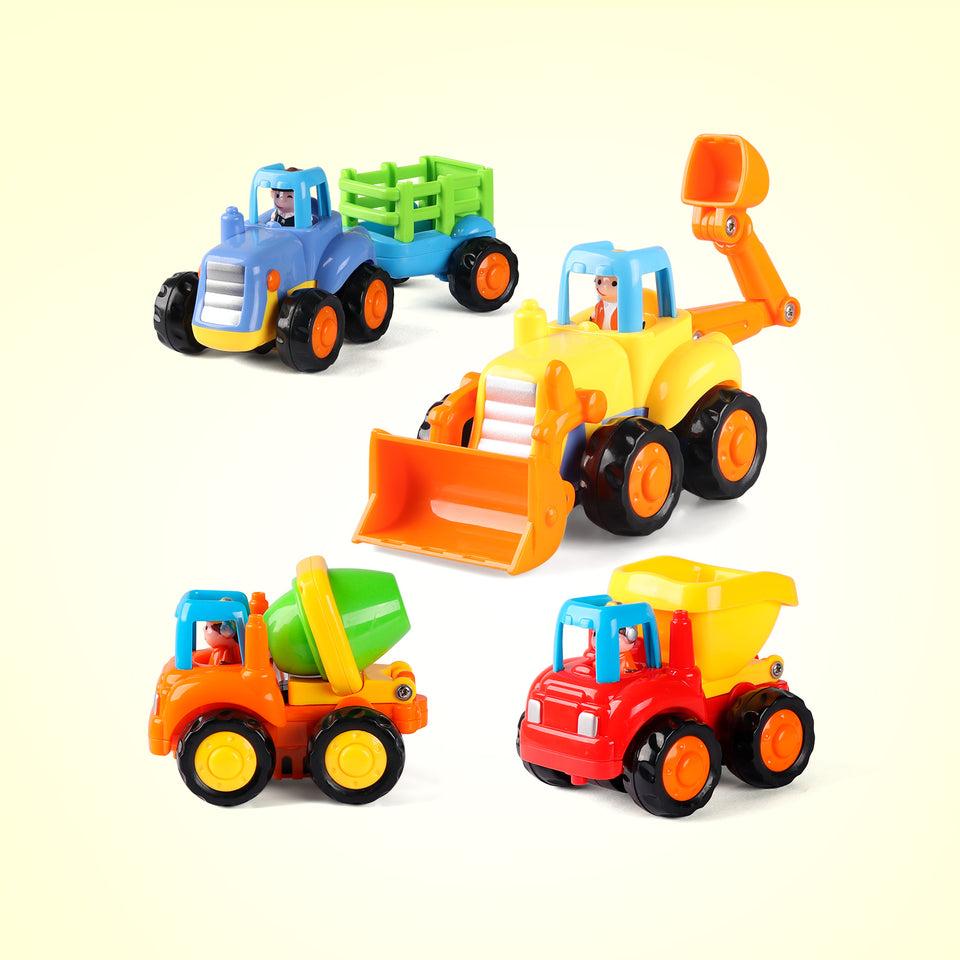 4 Pack Friction Powered Cars Construction Vehicles Toy Set
puzzle019
by Coogam
4 Set Construction Car Toys: 1 x cement truck, 1 x dump truck, 1 x bulldozer, 1 x farm tractor with wagon included, automatic rotating functions with all well made and capable of lasting for quite a long distance on hardwood floor as well as carpet.
No Batteries Required: friction powered with moving mechanisms are super easy to power with no loud noise. Colorful sturdy trucks were a great hit and completely new to your kid's truck collection. Good size and easy for small hands to grip.
Without Supervision. Kids can do it all by themselves ! Much better than the old style where you had to pull back to wind them. Durable and sturdy enough that children can play the vehicles freely withstand the tossing, even throw toys on the tile floor that won't gonna break apart or stop working.
Safe Material: non-toxic plastic material, no sharp corners and small parts. Totally safe for baby kids even your child likes to put it in mouth. They are visually quite appealing. Every child will enjoy this everywhere, whether it's in the playroom or the sandbox.
Ability Improving: Playing with vehicles set toys helps children promote their sensory skills, develop imaginations, cognitive and motor skills. Different shapes and colors of trucks help baby to recognize new thing and stimulate their visual development.
4 Pack Friction Powered Cars Construction Vehicles Toy Set