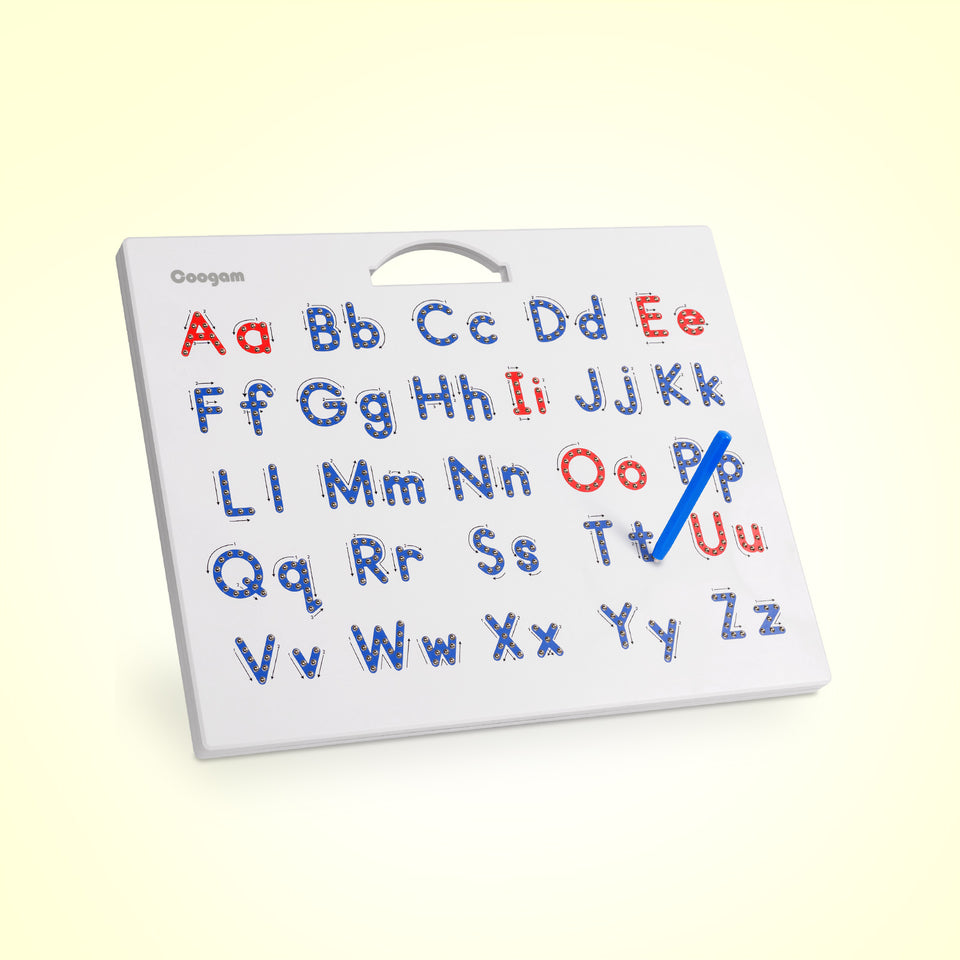 Coogam Magnetic Letters Practicing Board
puzzle090
by Coogam
Magnetic ABC Tablet: Learn letters visually with Coogam magnetic alphabet tracing board! Feature large font, heavy-duty made, the writing pad in compact size comes with both uppercase and lowercase letters in one without having to has two separate boards, with a magnet stylus for tracing.

Mesmerizing Sensory Toy: The magic writing board with lead-free ABS material made a safer toy for kids. A forceful enough but not super magnetic stylus is appropriate to attract those metal balls to pop up while adding a smooth tactility for letter-tracing. Teaches capital letters, lowercase letters, letter strokes, and much more!

Master Letter Formation: Each letter has the strokes numbered and arrows identifying the stroke directions to form the letters. Greatly help a child knows the sequence of writing the letter. The retractable writing utensil stores well in the handle, portable to be a car ride, plane, camping, or teaching activity on the run!

Motor Dexterity Practice: Great tool for building the muscle memory for writing letters, reference for the steps to writing each letter, and alphabet review! The magnetic writing board can do tracing for endless times simply by wiping the beads with a pen or a hand. Durable product that will last and can use over and over again.

Makes a Perfect Gift: Do copying and tracing make a child smarter? Of course! Refine kids' penmanship starting with this magical magnetized letter tracing board! Make a perfect gift for Christmas, Thanksgiving, Easter, and birthdays for toddlers and kids over 3years old.