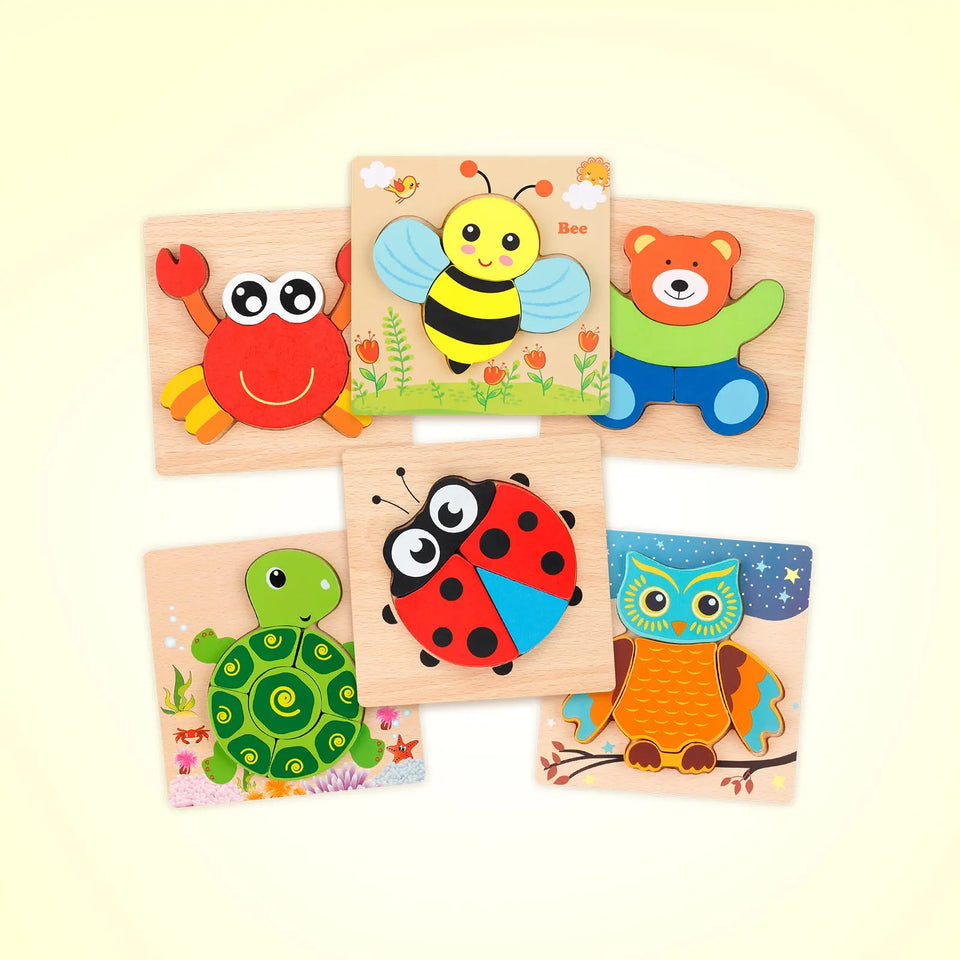 Wooden Jigsaw Puzzle Set, 6 Pack Animal
puzzle038
by Coogam
RECOGNIZE ANIMALS: The toy set includes 6 Pack Animal Shape Puzzle, the colorful colors and cute animals design attract your children to play. Through wooden jigsaw puzzles, Beautiful bright vibrant colors, it is easier for kids to remember the outline of the animal. And in the process of enjoying the game, the memory will be more profound.

IMPROVE CONCENTRATION: It is simple for kids, just put the blocks in the corresponding animal board. kids will be attracted by interesting animals.And only through the cooperation of eyes and hands, the puzzle can be completed, which is conducive to the concentration.

SAFE AND FRIENDLY: Made of Non-tox water-based paint. it's safe even your baby put it into mouth, you needn't to worry about it. smooth surface, no sharp edges. You just make your kids enjoy the game.

SUITABLE AGES: It is suitable for children 3-6 years old. If your baby is under 3 years,you better under supervision.

GOOD PARENT-CHILD GAME: When you play game with your kids together, not only let the children fully enjoy the joy of the game, but also increase the love of parents and children.